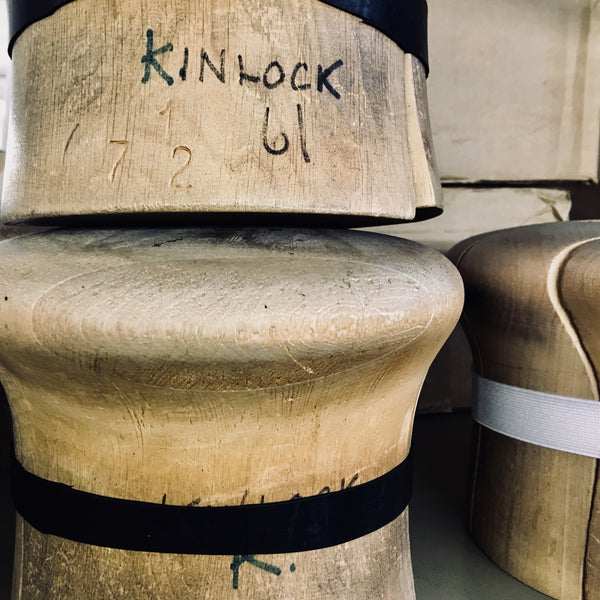 Manufacturing
As froggy went courting has grown over the years we have found it increasingly difficult to source certain original items especially  braces, high waisted knitwear  and caps so it was a natural progression to start sourcing manufacturers who could produce our own range of products in an authentic period style.
British-made
Choosing British manufacturers was crucial to us because we want to maintain a very high standard in our own brand products as well as endorsing the old skills and specialisms that their heritage had been built on. 
We carefully picked the companies we work with in the United Kingdom for this very reason. From our handmade tweed and linen caps and leather end button braces and shirt bands to our 100% British wool knitwear range. 
We have built a very close relationship with these companies and we are adamant that we use the finest quality materials in production from companies such as Lovatt, Magee and Harris tweed. It does mean manufacturing costs are higher but we feel it's worth the extra and are incredibly proud of our products. We wouldn't put our name to anything we felt didn't meet our high standards. 
The 'Froggy five dart' cap
We have worked with Olney Headwear of Luton for a few years now.  We chose them as they have over 100 years history in hat making and they still use the old machinery and techniques on the original moulds and blocks. We initially picked styles which they already produced that were as close as we could get to original period patterns and we carefully selected the finest tweeds and cloth that had heritage and vintage appeal. As popularity grew with these caps we decided to work alongside  Olney in the development of  our own bespoke cap pattern.
We decided on an original 1930s British cap with a 1 piece rounded front and stitched into 5 darts at the back with a 4 way stitched outer band for support. 
After months of development with the samples to get it exactly right We eventually arrived at a pattern which we were thrilled with. The  'Froggy five dart', as it is affectionately known, went into production in the summer of 2018.
Custom-made braces
We tried a few companies to produce our braces and eventually managed to find a British manufacturers with a long heritage using original machinery in production. Their products have  hardly changed so it was the perfect choice for us.  We chose our own leather and elastic colours and patterns and now have a very large range of custom made braces which are one of our best selling items. 
Knitted Pullovers
More recently we've worked with a company in Scotland and have come up with a 1940s pullover design to fit high waisted vintage trousers. As again, this was something that we and customers had been struggling to find. We originally designed 3 sleeveless buttoned slip overs, The wool we chose was produced by Shepley Yarns of Saddleworth and is of an excellent quality.
We have expanded our range to include sleeveless pullovers in numerous colour ways and have plans to produce long sleeved high waisted pullovers in the near future.